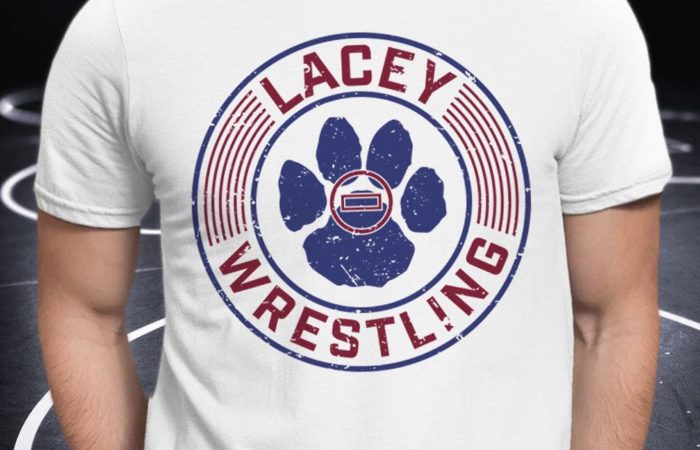 Sponsorship T-Shirt Fundraiser
*All orders & checks must be received by December 1st.
Show your support for the 2018-19 Lacey Township Wrestling Team. Advertise your business or just support your favorite Lions Team or Wrestler. Our Success is yours!
Lacey Wrestling Tax Info: 501(c)3 EIN# 04-3809443 
Mail to: Lacey Township High School 73 Haines Street, Lanoka Harbor 08734 Attn. Justin Bonitatis.
Make Checks Payable To: Lacey Wrestling
---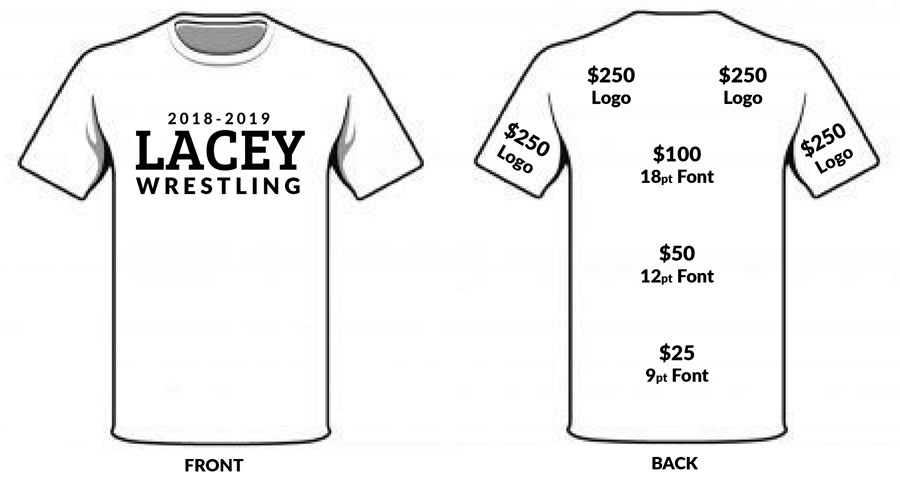 Online Shirt Sponsor Form