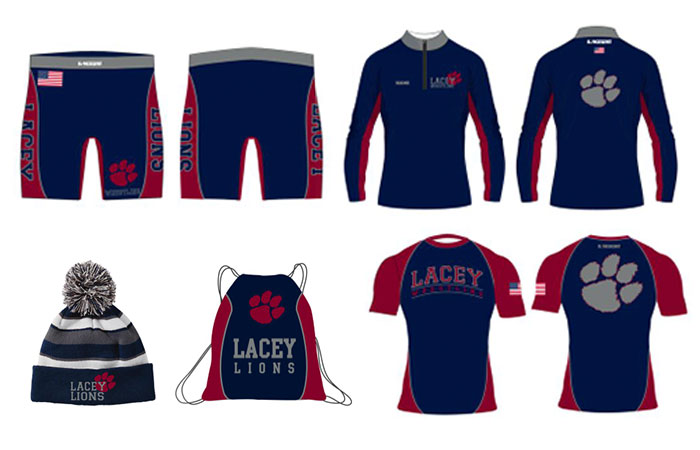 Lacey Wrestling Online Store
We are excited to announce the opening of the Lacey Wrestling on-line store. But don't let the name fool you. While there are many Lacey Wrestling items, there are also many Lacey Lions items. The screen printed items come in navy, gray or white (except for the hooded sweatshirts and sweatpants which are navy or gray only) and come in men, women and children sizes.
The usual production time is 4 weeks. However, due to this being the busy season (beginning of wrestling and the holidays), to be guaranteed Christmas delivery orders must be placed by November 15th. All orders will ship directly to you!
The on-line store will remain open indefinitely. So if you don't need the items for Christmas, there is no rush to place your order. And there is no minimum orders required.
Please feel free to share this link with family and friends of Lacey Wrestling and Lacey Lions.